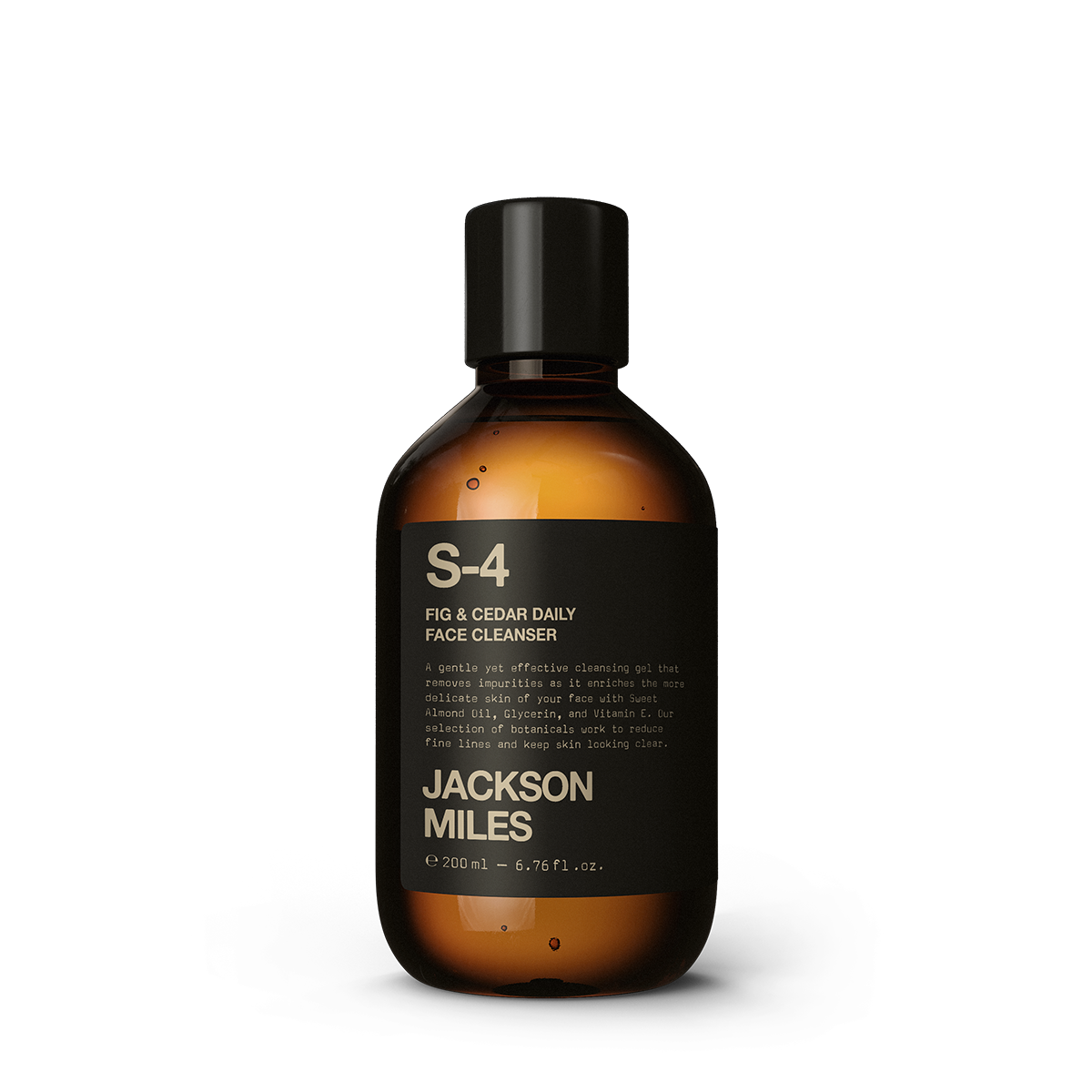 S-4 Fig & Cedar Gentle Face Cleanser 200ml
$24.00
A gentle yet effective cleansing gel that removes impurities without stripping your face of all its natural oils. Sweet Almond Oil, Glycerin, and Vitamin E work to reduce fine lines and fight the effects of early-aging. Our formulations are made from almost entirely natural ingredients. Made in Melbourne, Australia.

Vitamin E, Olive Leaf Extract, Aloe Vera, Flaxseed Oil, Sweet Almond Oil, Vitamin C, Glycerin, Glycolic Acid

Aqua, Sodium Lauroyle Methyl Isethionate, Cocamidopropyl Betaine, Sodium Cocoyl Isethionate, Sodium Methyl Oleoyl Taurate, Capryl/Capryl Glucoside, Tocopherol (Vitamin E), Olea Europa (Olive) Leaf Extract, Aloe Barbadensis (Aloe Vera) Leaf Extract, Linum Usitatissimum (Linseed) Seed Oil, Prunis Amygdalus Dulcis (Sweet Almond) Oil, Retinyl Palmitate, Ascorbyl Palmitate (Vitamin C), Glycerin, Glycolic Acid, Parfum, Benzyl Alcohol, Phenoxyethanol.
Related products